"

All the professionalism and production values of much larger events like the Grammy Awards and the American Music Awards" "
— American Federation of Radio Television Artists (AFTRA)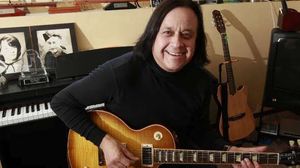 Award Winning Musician and Visionary Founder of Eagle & Hawk and Indian City

Vince Fontaine, Journeys On 
Musician, composer, and producer, Vince Fontaine died suddenly this week of a heart attack. Seemingly vibrant and healthy, Fontaine was last publicly seen performing live in a video of the song, "Star People" for a friend just one day prior to his death. His passing has left the North American Native American music community in shock. The visionary co-founder of Eagle & Hawk and the folk-rock group Indian City. died this week after suffering a heart attack, confirmed Jay Bodner, his bandmate of 25 years. Fontaine was 60 years of age. On Sunday, January 16th, a celebration of life ceremony was held in his honor in Winnipeg, Manitoba, Canada with performances by the Walking Wolf Singers and some of Vince's vast musical family. "Vince was an incredibly talented and highly influential musician and a kind person who befriended many. Our entire North American Music Community is greatly impacted by this loss," stated Ellen Bello, Native American Music Awards President and Founder. Fontaine's lifelong career is celebrated with accolades of awards and recognition. Fontaine founded two multiple award-winning bands;

Eagle & Hawk,

and a second collective group,

Indian City.

He was awarded a total of four Native American Music Awards; two for Best Rock Recording with Eagle and Hawk in 2006 and again in 2009; and with Indian City for Best Instrumental Recording (2011);  and Best Music Video Performance (2018). To date, Eagle & Hawk has received a total of 75 nominations and over 30 wins at other awards ceremonies including a prestigious Canadian Juno Award.

In 1994, guitar player Vince Fontaine, teamed up with Winnipeg's Troy Westwood, to form the basis of what would become one of the most celebrated and internationally recognizedIndigenous-rooted rock band, Eagle & Hawk. Their debut album,

The Dream,

was released in 1997. However, Westwood left the band as he was unable to balance the band's touring commitments against his work as a football player for the Winnipeg Blue Bombers. He was replaced by Jay Bodner who would remain the band's frontman and lead singer for the rest of the band's career. Other musicians associated with the band have included; keyboardists Gerry Atwell, Jaylene Johnson, Will Bonness, and Rena Semenko; bassists Randy Booth, Jeff Monkman, Clint Adams, Lawrence "Spatch" Mulhall, D.J. St. Germain, and Tik Mason; and drummers Mike Bruyere, Brent Fitz, Steve Broadhurst, Kevin Radomsky, Marty Chapman, and Rich Reid. Eagle & Hawk has released multiple albums in the U.S. and Canada; including their debut album,

The Dream

(1997),

Indian City

(1999),

Eagle & Hawk

(2000),

Mother Earth

(2004),

Life Is...

(2005),

Sirensong

(2008),

20 Years Best of

(2018),

Liberty

(2019),

Sundancer 21

(2020) and most recently,

Code Red, which was released just this past October.

Eagle & Hawk have toured Europe and played some of the largest stages in North America including Capital Hill and the New Orleans Jazz Festival.  Vince Fontaine also used his many years of entertainment industry experience to become Festival Manager for the 2002 North American Indigenous Games Opening Ceremonies in Winnipeg and the Symphony Orchestra's Indigenous Festival. In 2011, Fontaine released his first solo effort entitled,

Songs for Turtle Island,

a record exploring Indigenous stories and themes alongside a fusion of Indigenous, contemporary and classical instrumentation. Continuing his own development as an artist, Vince Fontaine's Indian City, featured new sounds, and incorporated elements of contemporary pop, rock and electronic music alongside traditional Indigenous themes. He collaborated with other artists including; Don Amero, William Prince, Pamela Davis, and Neewa Mason for his collective project. Their 2012 album, entitled,

Supernation,

fused traditional aboriginal music with experimentally tinged folk rock. The album earned a Native American Music Award for Best Instrumental Album. Indian City's third album,

Here & Now, w

as released in 2017 and the song from the album, "Through the Flood" won Best Music Video Performance from the Native American Music Awards. Later that year, Fontaine celebrated a licensing deal with APTN, Showtime and Sony Music. Vince Fontaine was a known champion of indigenous music and an avid supporter of

other artists in Winnipeg, Manitoba and beyond. Fontaine's drive was propelled by his passion for sharing the beauty of Canada's Indigenous culture. Always with intent, his songwriting carried Indigenous stories, imagery and spirituality and connected traditional ideals with audiences of today. In addition to his musical presence, he has been recognized as a supportive community leader. Fontaine was also a regular in the annual JUNO Cup where NHL greats and Canadian musicians face off in a fun, competitive, non-contact hockey game in support of the music education charity, MusiCounts. But he will be most known as an Anishinaabe man and a member of Sagkeeng First Nation who loved his culture, his people, his family and his fellow musicians with strong traditional values of: honesty, love, courage, truth, wisdom, humility and respect. "It turns out the things that are important are still the same," Fontaine recently said. "Life will carry on. Vince's love for music was only outshone by his love and devotion to his family, friends, and community. Vince was predeceased by his father Henry (Manish); his sisters, Sharon, Shirley, and MaryCarole; and nephew Chauncey. Vince will be incredibly missed and his memory held dearly by his mother Nora (Nan); his wife and partner of 36 years, Dodi; his children, Aleah, Gabrielle, Joe; his brother, Larry; his nieces and nephews, Nahanni, Tonya, Talia, Shauna, Naomi, Robert, Justin, Zeb, Zal, and Zoe; his siblings-in-law, Steve and Nancy, Faith and Randall, and all of the Bell family. 
 The Native American Music Awards would like to extend our deepest condolences to
the Fontaine family, Vince's friends, fans and bandmates.
He was an incredibly talented and influential individual and a kind person who befriended many in the North American Music Community. His passing greatly impacts our entire community. -Ellen Bello, NAMA President & Founder
This is such a tragic loss as he was a musical beacon and a cultural ambassador for First Nations throughout North America and throughout the world -Arlen Dumas, grand chief of the Manitoba Assembly of Chiefs (AMC).
Paul & I are heartbroken to learn of Vince's passing.  Keeping his family, Jay, Spatch and all in our prayers - Kathy Summers LaRoche
Vinnie was a major music industry builder in Canada and helped the careers of many artists, especially Indigenous artists.  This is a huge loss for Winnipeg and the entire country.  Rest in power my brother. - Brandon Friesen
Sad morning for the morning man. I done my tribute to my buddy Vince Fontaine of Eagle & Hawk and Indian City I'd like to thank all the band members and pray for them as we get through this ordeal. I'll miss his phone calls and his humor. Truly a good friend for life. Turtle island lost a great one  -Radio DJ Roy Dick · 
Vince was a kind person, and we loved to share our indigenous cultures together and laugh. Vince was also kind enough to make appearances on my radio shows and podcast. My condolences to Vince's family, closest friends, and all who knew and worked with him. Also to his band mates, Troy,Jay, Lawrence, Neewa, Rich & Ray (Eagle & Hawk) and others from the Indian City project. R.I.P. Vice... Rock On brother - Michael Johnson
RIP Mr. Vince Fontaine Winnipeg He was one of the nicest music industry people I've ever met. - Marco Frucht
Another one of my Native Brothers has gone. Vince was instrumental in getting the Coyote' Bros to play Canada. A Great Musician, Great Friend and Great Human Being. Catch ya' on the other side. What a great human being. We will miss you forever, Vince. - Gary Small
Fontaine's brother-in-law, Steve Bell posted, "Though rich in family and friends, achievements, and accolades, Vince's work achieved only modest financial reward. We would like to invite the wider community to help Vince's wife, Dorothy, and their three children, Aleah, Gabrielle and Joe, to cover the costs associated with celebrations and burial".  To date, over $16,000 in CAD has been raised of a $10,000 goal on gofundme.  To make a donation, visit:

https://gofund.me/b7c9e6a4
Thank you for your support! Our first round of voting by our Advisory members is now complete and nomination validations are underway. Nominees will be announced on Tuesday, January 18th and public voting will open to the general public. Stay posted for upcoming information! Please Stay Safe and Healthy!
LISTEN AND EXPIERIENCE ALL NEW NORTH NATIVE AMERICAN & INDIGENOUS MUSIC HERE FIRST!
SUBSCRIBE NOW TO OUR YOUTUBE CHANNEL!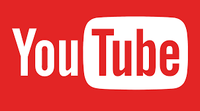 Plus Watch Our Award Winning Videos 
https://www.youtube.com/c/NativeAmericanMusicAwards
"Native America is a culture and a people deeply stemmed and intertwined in music since the onset of their existence.  We have a song for every aspect of life; ceremonials, sports and dance to courting, birth and death. We have survived incredible oppression and challenges. Today, we celebrate our survival through music and dance."
Read more at:  https://dailycampus.com/2020/10/16/pop-cultured-roots-in-america-indigenous-music/
The first and largest awards show honoring the best in music and entertainment by Native North American Indigenous peoples
google-site-verification: googled00cd634b8c67155.html